About Us
Airsys started life in 1995 as a regional importer and distributor of HVAC systems. As the company moved into the 21st century, it transformed from a trading company into an industrial manufacturer.
During the early 2000s, Airsys prepared to make its next strategic move, based on the core competencies it had developed.
These competencies revolved around manufacturing excellence, growing expertize in servicing the Telecom, Data Center and Medical markets and a multi-lingual leadership team with an international outlook.
As a result, Airsys made plans to go global! This internationalization was initially driven by the Medical Airsys business, securing a number of the world's largest healthcare companies as long-term customers for its medical imaging cooling solutions.
Subsequently, from 2002, Airsys reshaped the business from a conventional HVAC product manufacturing company into a Telecom, Medical and, increasingly, Data Center and FAB industry cooling specialist operating at a global level.
This transition coincided with explosive growth within the Telecom industry, driven by the move from 2G to 3G networks. As a result, Airsys was selected by many of the world's largest Telecom companies as a preferred supplier of cooling infrastructure products. Airsys still counts these companies as customers today.
As we move into 2021 and beyond, Airsys is again planning a strategic shift and this time Airsys will be bringing major market disruption across the infrastructure industry that will generate new and significant forms of value for our customers.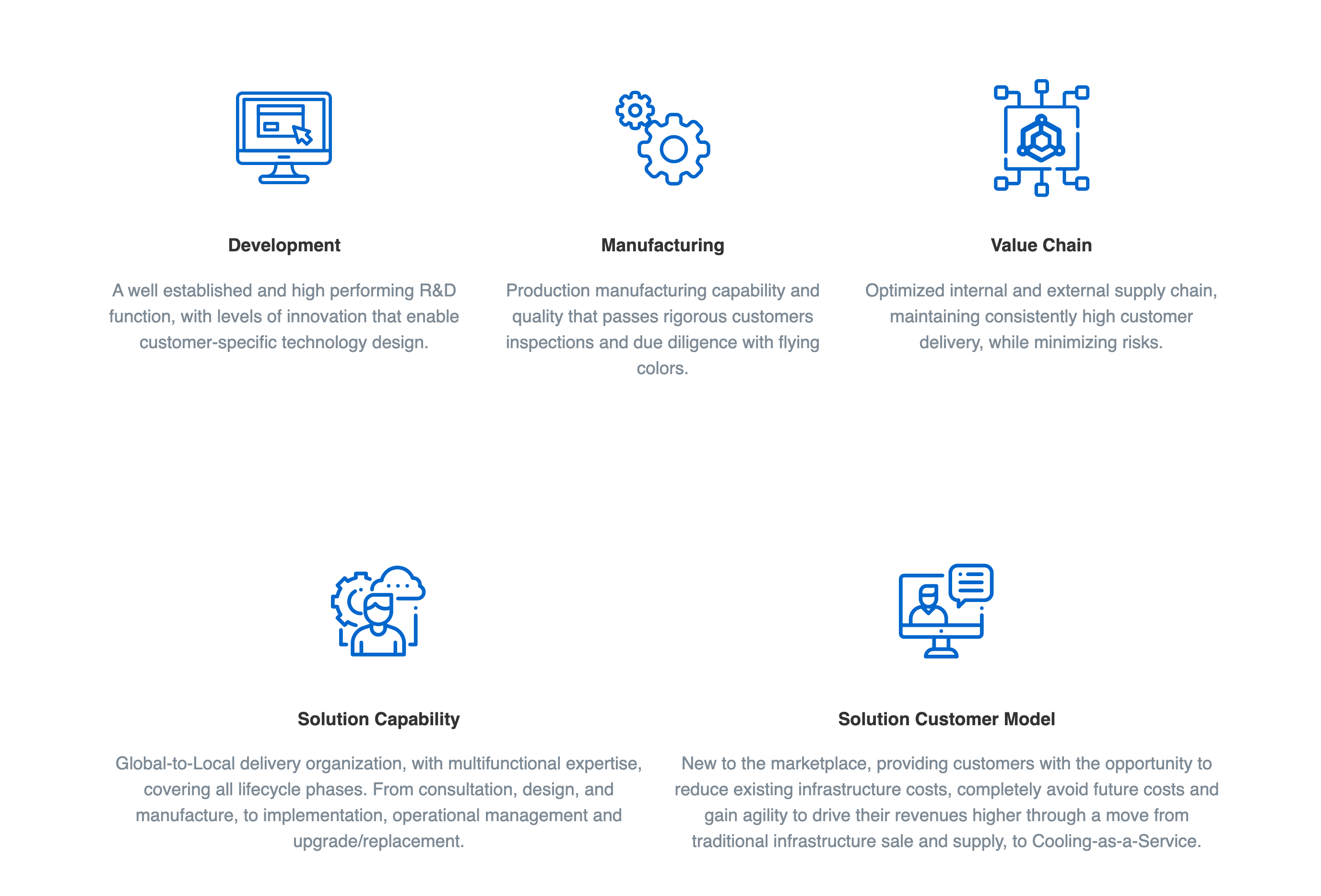 Responsibility
Airsys strives to fulfil its social responsibilities in all aspects by constantly providing more energy-saving and environment-friendly products, trying its best to protect the earth, adhering to the principle of sustainable development, making contributions to the development of the region and community, and making unremitting efforts for the happiness, health, and safety of all employees and their families.
Environment
Airsys continues to pursue environmental protection, energy consumption, and emission reduction. We aim to reduce or eliminate the production and discharge of any pollutants to persistently fulfil its promises in environmental protection.
The objectives of pollutants discharge are 100% achieved in 2020. The annual discharge of COD is 0.717 tons while that of NH3-N is 0.135 tons, SO2 is 0.003 tons and NOx is 0.03 tons
Energy-saving and emission reduction: In 2020, the energy consumption cost per 10,000 CNY turnover is 127 CNY.
Carbon footprint: The annual discharge of CO2 in 2020 is 2,552.59 tons.
Health and Safety
Airsys is committed to providing a healthy and safe working environment for all employees. In the principle of controlling 'front-end risk' and 'prevention first', Airsys keeps reducing or eliminating the risk and hazard factors to avoid safety incidents during the production process. In 2020, the rectification of risks and hazards is 100% complete. There were no incidents of severe injury, occupational disease, or fire.
Activity
Evacuation drill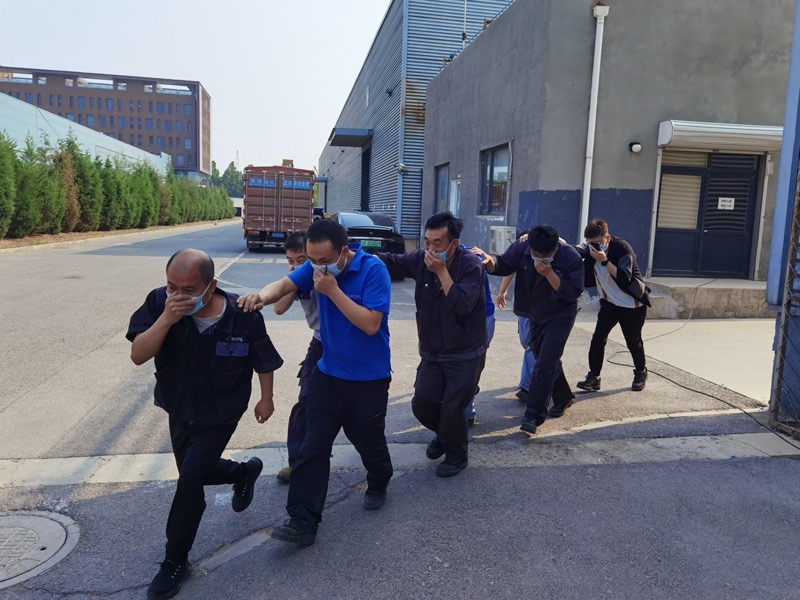 Fire extinguisher practice drill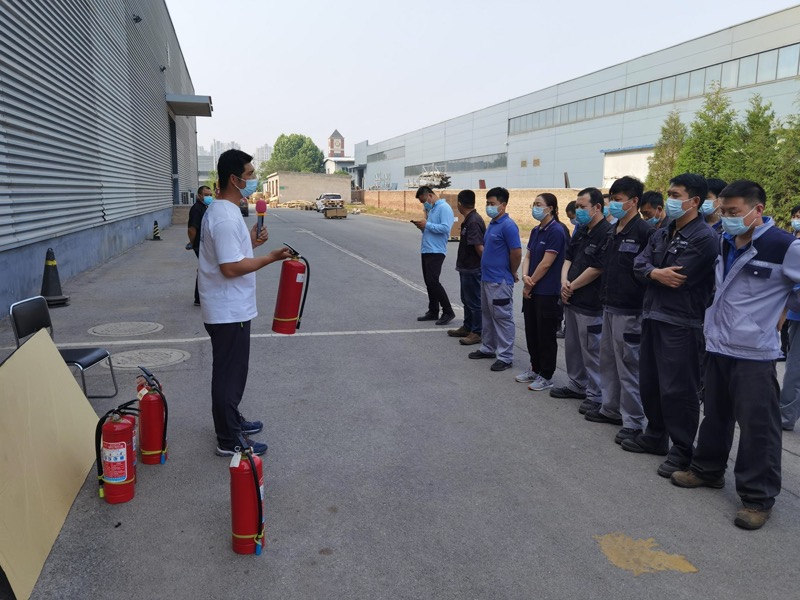 Fire hydrant practice dril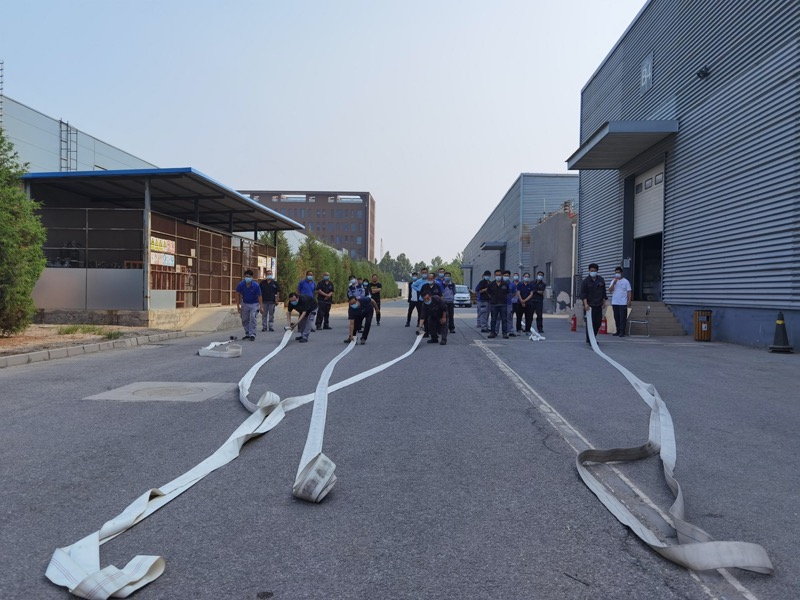 Explanation of trauma bandage rescue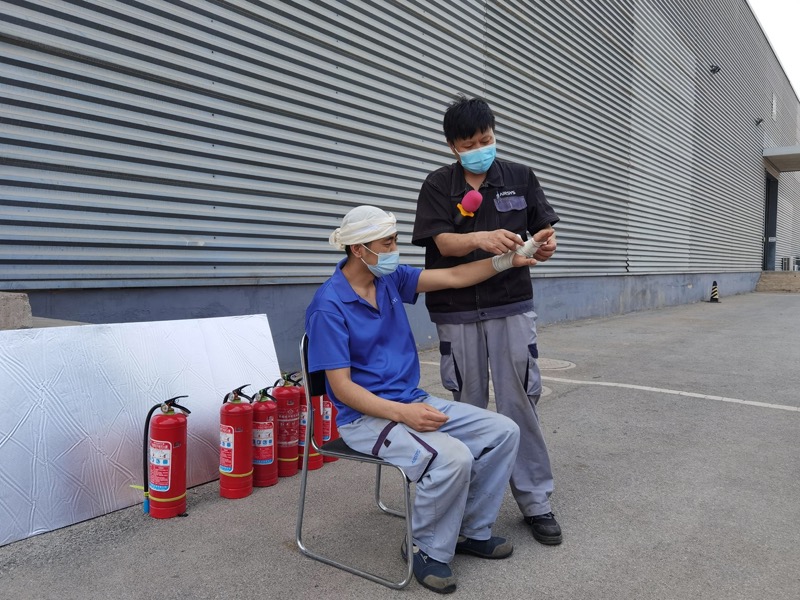 Practical explanation of cardiopulmonary resuscitation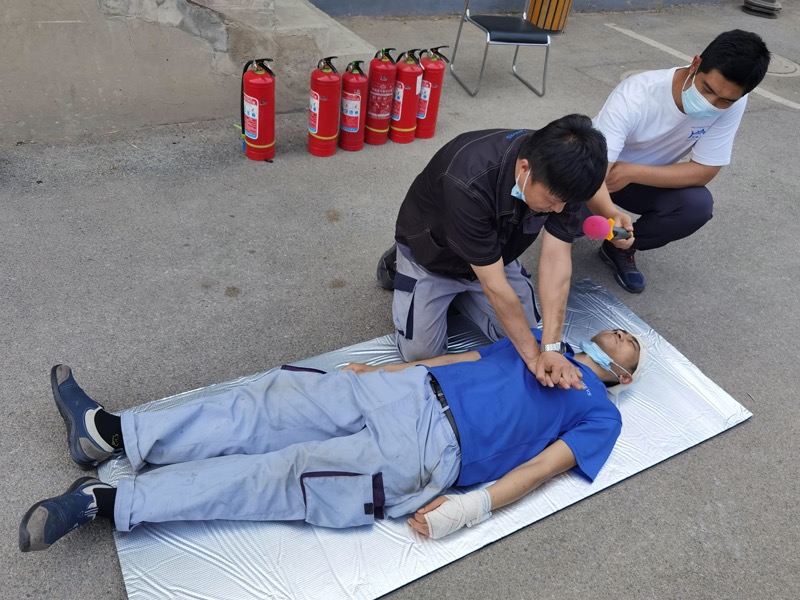 Epidemic prevention and control (Environmental disinfection & sterilization)