MAXAIR is one of the air handing units in AIRSYS PowerOne solution. It provides appropriate air flow into data center, after the air exchanges the heat with the chilled water heat exchanger coils, to ensure that the indoor environment of the data center is always within the required range.
MAXAIR is specially designed for high supply and return air temperatures, and maximizes the inlet and outlet water temperatures to 19/35°C, which change fundamentally the usage of free-cooling, and reduce the system water flow, deliver a datacenter with PUE<1.2 anywhere in the world.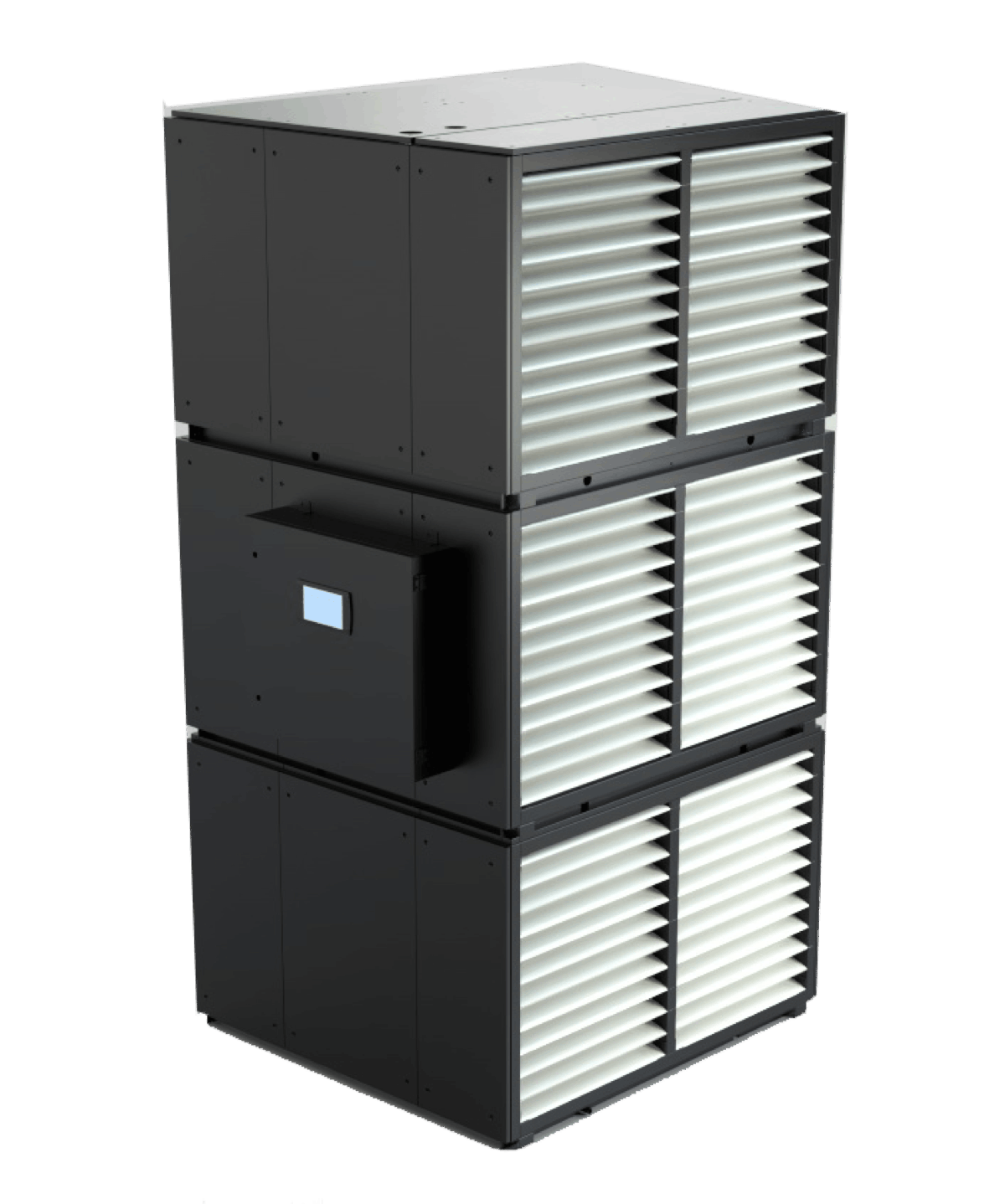 Energy Efficiency
Push the boundary
Maximize chilled water deleta temperture to 16℃, fundamentally change the usage of free-cooling, and significantly reduce the system water flow.
Change the logic
The whole cooling system will be synergized and optimized toward IT load, and ambient condition, but not the temperature in the room, the system will always operate proactively and predictably, increase the reliability and reducing the energy cost.
Adapt to new technology
Using the latest IoT, Cloud, AI, and ML technology, the monitoring and control system will give customer the full visibility of the performance, status and historical data of the system.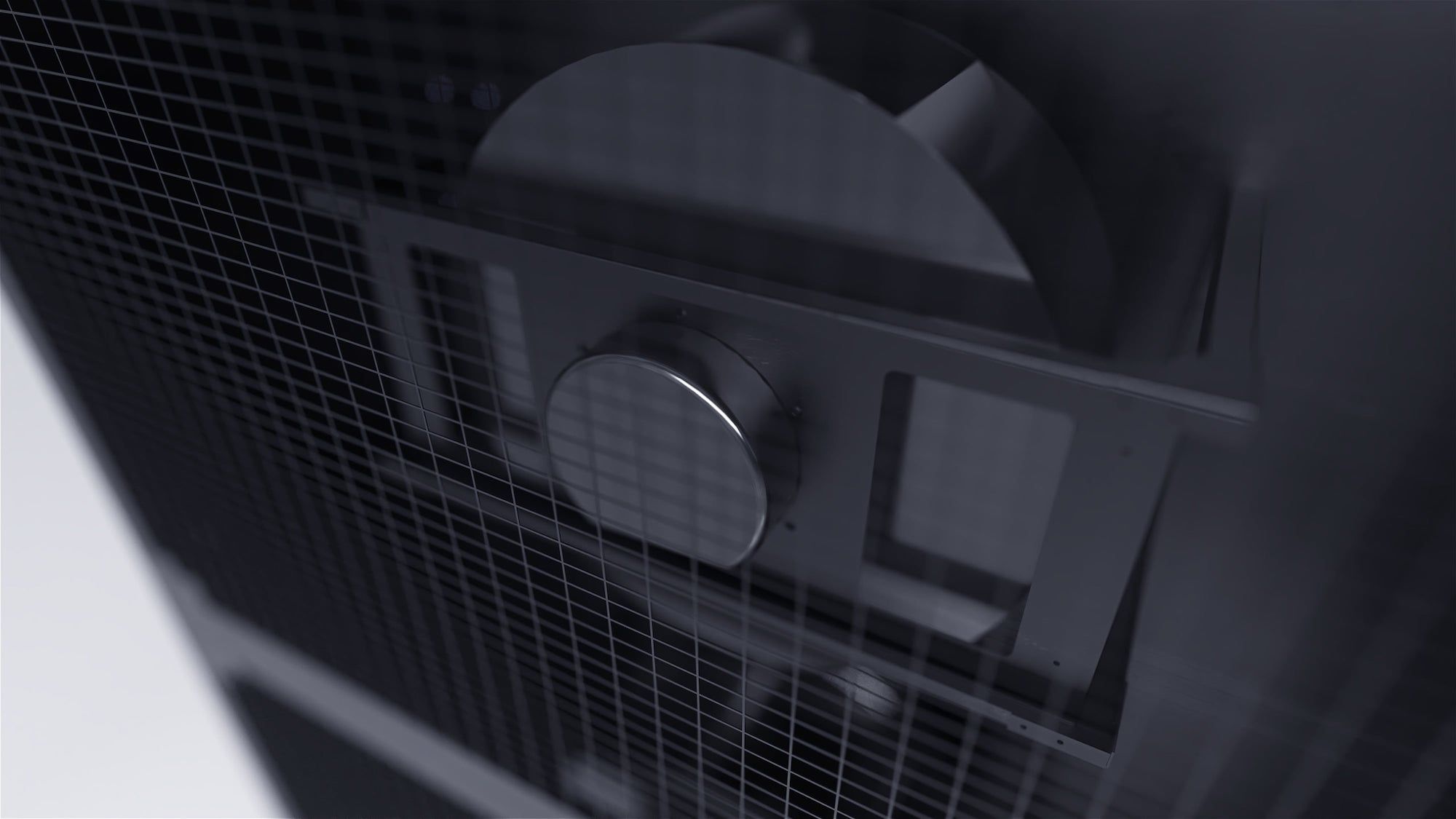 Modular Design
Modular design, basic model is 67kW. multiple units can be grouped into different cooling capacities.
Rapid deployment on site.
Easy inventory management, bulk stock in advance, shorter the delivery time.
Scalability reduce initial investment.
Compact size, ease transportation, installation and service.
Small footprint with high cooling density, absorbing up to 200kW of heat in only 1620mm of linear space.
Modular design, fewer parts and components, easier maintenance.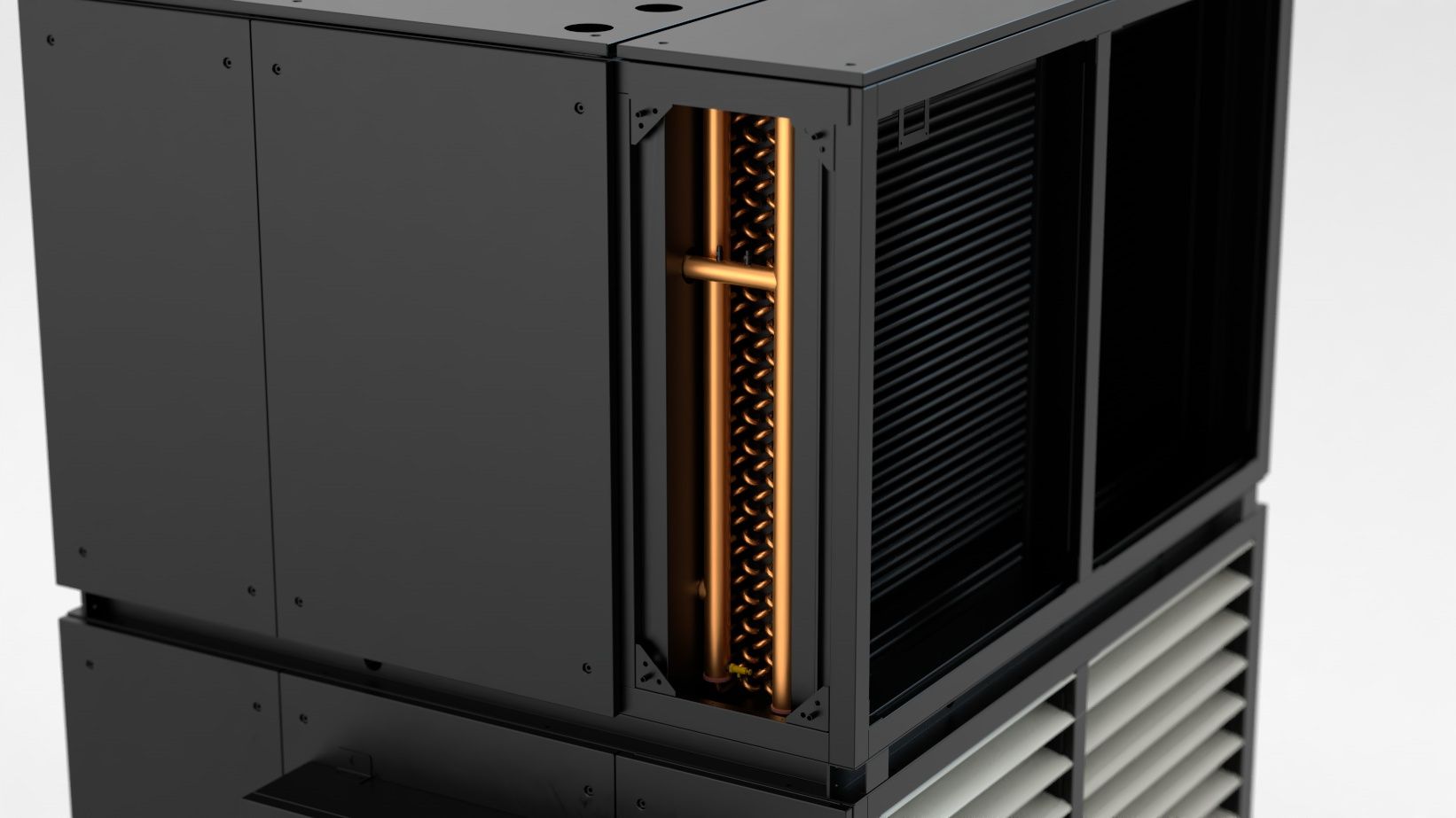 Hot Aisle Containment
Eliminate cool and hot air mixing, increase cooling capacity and efficiency
Support higher-density server applications
Eliminate data center hot spots
CFD simulation, optimize air flow
Data centers open space is a cold environment, create a cooler environment for workers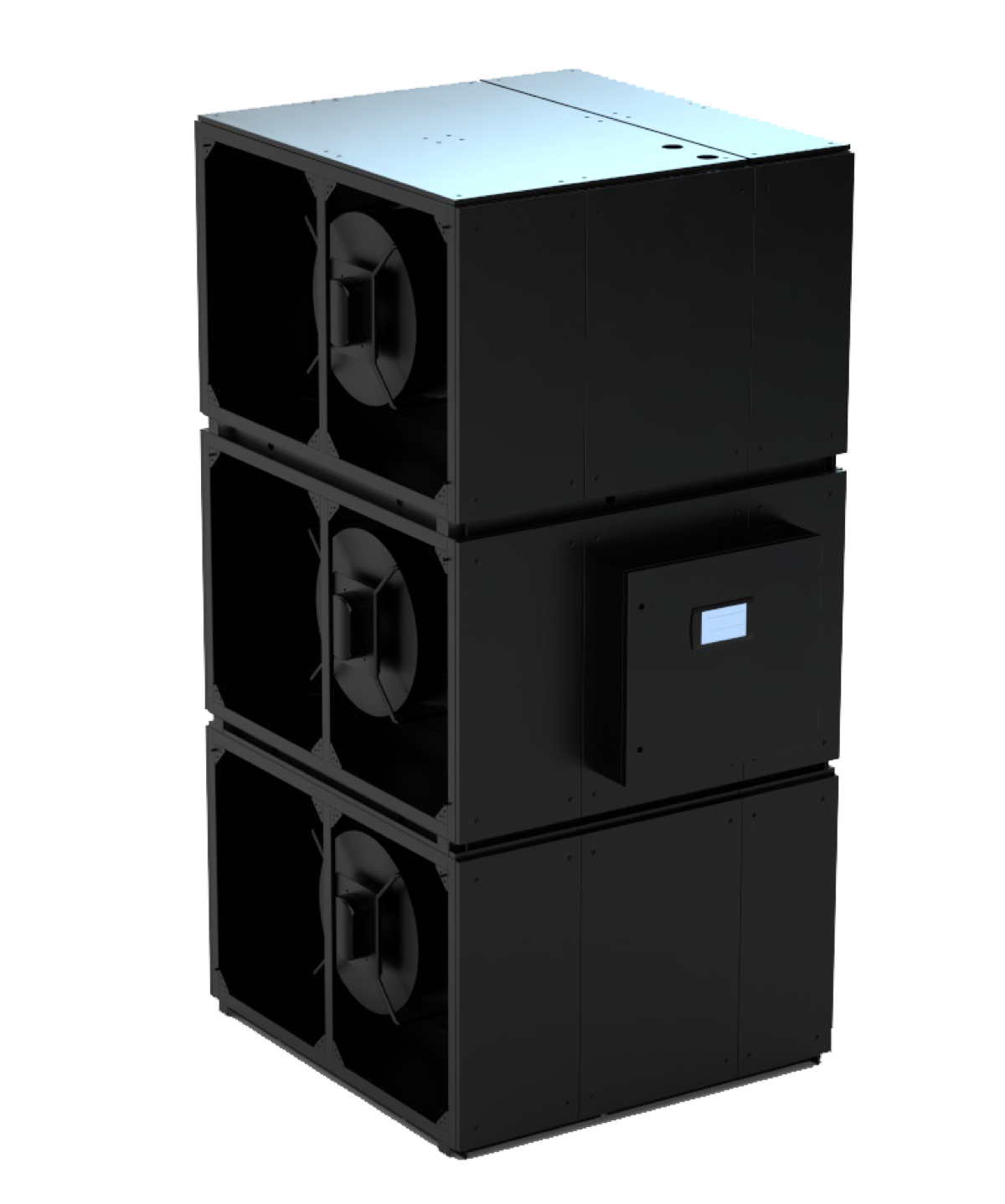 High Reliability & Serviceability
24*7 uninterruptible operation design.
Highly safety performance guaranteed by functions and protections designed for the unit.
4 Levels of Password Protection.
All routine maintenance is via the front and rear of the unit.
Intelligent Control System
Highest protection against downtime, equipment damage and excess wear and tear.
Touched screen interface offers the full visibility.
AIRSYS NetOne Monitoring & Control for multiple units teamwork. integrated the latest technology of AI, ML and IoT to provide the monitoring and reliability for a more efficient operation of the cooling system.
Specification
Units combination
 

A single unit

4 Modules

6 Modules

9 Modules

Air supply/return scheme
 

Front supply, back return

Cooling capacity
 

 

 

 

 

Total(1)
kW

66.1

264.4

396.6

594.9

Sensible(1)
kW

66.1

264.4

396.6

594.9

Total(2)
kW

83.4

333.7

500.5

750.8

Sensible(2)
kW

83.4

333.7

500.5

750.8

Total(3)
kW

86.0

343.9

515.9

773.8

Sensible(3)
kW

86.0

343.9

515.9

773.8

CW coils
 

 

 

 

 

Water flow(1)
m3/h

3.7

14.8

22.2

33.3

Water pressure drop(1)
kPa

33.5

33.5

33.5

33.5

Water flow(2)
m3/h

4.8

19.2

28.8

43.2

Water pressure drop(2)
kPa

89.6

89.6

89.6

89.6

Water flow(3)
m3/h

9.3

9.3

9.3

9.3

Water pressure drop(3)
kPa

123.0

123.0

123.0

123.0

Supply fan
 

 

 

 

 

Air volume
m3/h

15500

62000

93000

139500

Qty. of fan
n.

1

4

6

9

Type
 

Caseless backward EC centrifugal fan

Power
kW

3.1

12.4

18.6

27.9

Current
A

4.8

19.2

28.8

43.2

Power supply
 

 

 

 

 

Power source
 

400V/3Ph/50Hz

Unit max. operating power input
kW

3.3

13.2

19.8

29.7

Unit max. operating current
A

5.1

20.4

30.6

45.9

Unit piping connection
 

 

 

 

 

Condensing water drainage Φ
in

3/4″

Inlet/outlet water pipe of a single unit
in

1 1/2″

Inlet/outlet water pipe of multiple
module units ⑷
in

─

2 ″

2 1/2″

2 1/2″

Unit dimensions and weight
 

 

 

 

 

Width
mm

1620

3240

4860/3240

4860

Depth
mm

1200

1200

1200

1200

Hight
mm

1130

2180

2180/3230

3230

Weight
kg

260

1040

1560

2340